The Alberta Global Talent Conference (AGTC) 2023 drew an impressive gathering of 204 inspired internationally educated professionals, who attended the Conference in person at the Fantasyland Hotel & Conference Centre Tuesday, March 14th, 2023, and another 303 participants who joined us virtually on both our live streaming channels in English and French.

ERIEC's Executive Director, Doug Piquette, welcomed the audience and presented this year's theme The Immigrant Leader, From Surviving to Thriving in Canada!
Thank you to Patrick Diagneault, a Cree Elder and Cultural Advisor with Miskanawah Community Services Association, for his Prayer and Blessing to the conference participants.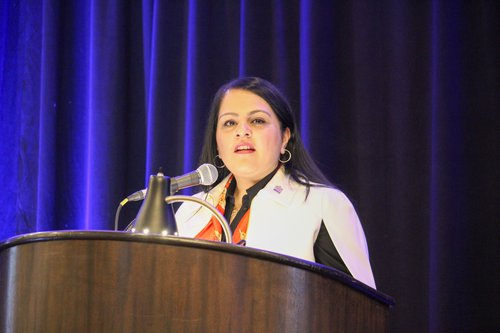 Thank you to the Honourable Rajan Sawhney, Alberta's Minister of Trade, Immigration and Multiculturalism, for opening the Conference with an empowering speech.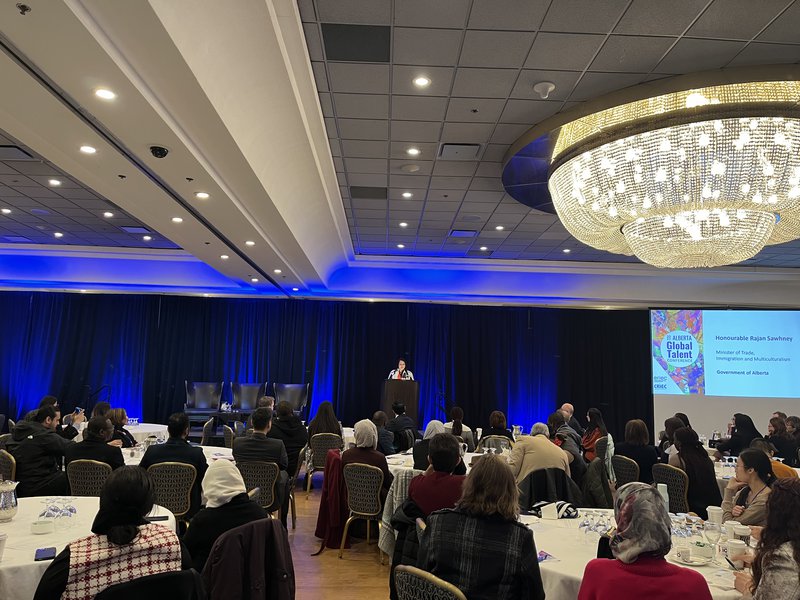 The keynote speakers were Midia Shihk Hassan, who is the Strategic Partnership and Thought Leadership Manager at Riipen, and Dalibor Petrovic, a Partner at Deloitte who spoke about their journeys as immigrants to Canada and towards their leadership current roles.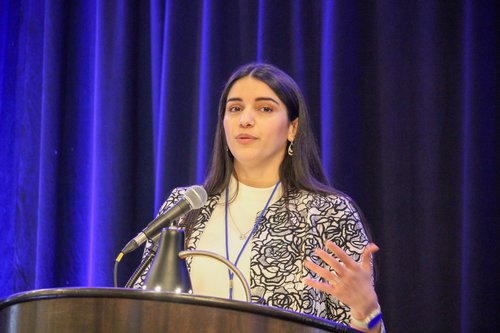 Javier Vinsome, Career and Diversity Advisor at CPA Alberta moderated the morning session with panelists, Alexandria Oyendika, Relationship Manager for Non-Profits, RBC, Cindy Kieu, Edmonton Police Service Director for Procurement and Contract Services Branch, and Nilam Poudyal, Government Services Professional, who individually inspired participants on their journey to Building Successes and Overcoming Challenges.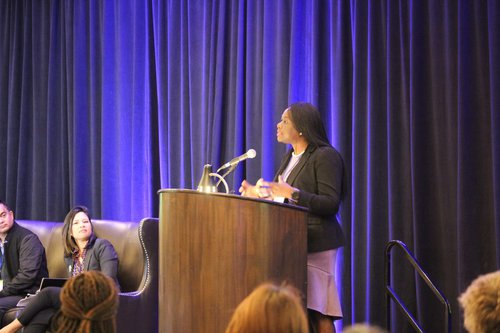 Azumme Degun, Government Services Professional, opened the afternoon session with helpful and powerful recommendations on how to exude Executive Presence in the workplace.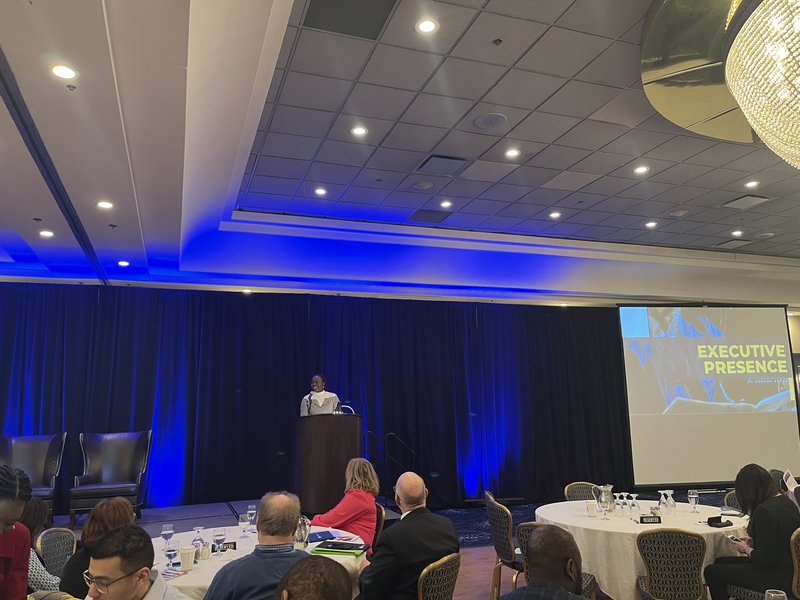 Violet Poon, Human Resource Consultant, moderated the afternoon session with panelists, Madeleine Ingram, Lecturer at the University of Alberta – Campus Saint-Jean, at Grant MacEwan University, and at École de langues, Vahid Ayan, Project Manager – City of Edmonton, and Evangeline Berube, Vice-President, Strategic Accounts – Robert Half. The panelists spoke about The Path to Effective Leadership.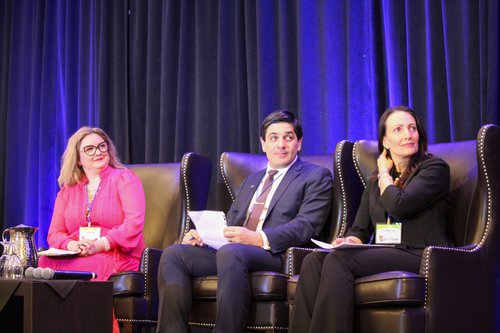 The conference ended with a Mentor Appreciation Award Ceremony. Sarah Tangan, ERIEC Mentorship Director, and Doug Piquette awarded three exceptional mentors who not only support the Mentorship Program but also advocated the value of mentorship. The awarded mentors are Cindy Kieu, Vahid Ayan, and Folake Okusanya, from RBC.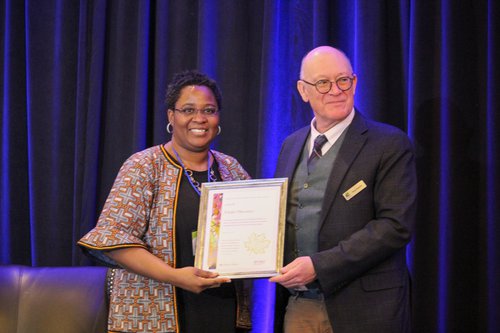 Evaluation from the participants in 2023 Global Talent Conference who responded to the survey was the following:
96.97 % rated the Alberta Global Talent Conference 2023 as Excellent or Great.

The following are a few quotes from the Conference participants who responded to our post-conference survey:

What was the most valuable thing you learned today?
"I liked to hear the real-life personal struggles of the participants and share in their successes".
"The resources available for immigrants. The desire to serve them and support them in their new life to Canada. The shared stories and journeys".
"Learn the skills of tomorrow, not the skills of today".
"1. Importance of networking 2. how you make use of challenge as opportunity".
"Encouraged to learn from people's experiences"
"Just realized about the mentorship"
"Learning from other people experiences and not giving up chasing my dream . Connect with people and appreciating the people that help us specially mentors/coaches".
"Never give up, develop skills, networking and have a positive attitude".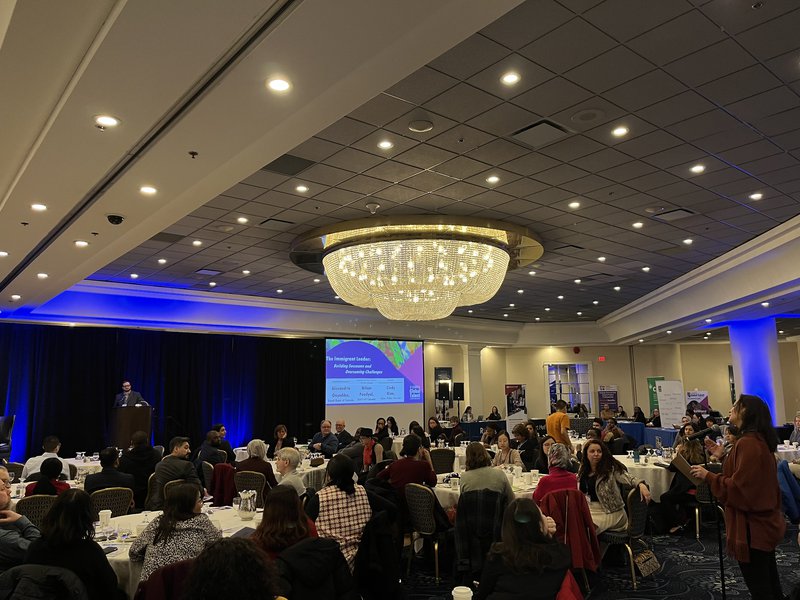 On behalf of ERIEC we would like to send our gratitude to this year's exclusive corporate sponsor, RBC Royal Bank, as well as to our corporate deluxe sponsors: Chartered Professional Accountants of Alberta (CPA) and NorQuest College; and to our corporate silver Sponsors: Riipen and WindMill Microlending.
Special thanks to all the exhibitors who showcased their services at this year's Conference Marketplace.

We would like to complete this blog with the following message from one of the participants:
"As a newcomer I am not the only one struggling, this is not happening just for me. Also, the effort I made today will definitely have a fruit tomorrow. Last but not least, there are organizations who can lead me to achieve my big Goal or Dream".